Posted by Sigourney Soul on Sep 24, 2011 at damesofpa.com
This past week, the Christian rock group Vessel released their debut album The Battle Begins. The effort was was spearheaded by producer and lead guitarist Lenny Kucinski and recorded, mixed, and mastered at Studio Independence, a state-of-the-art home recording facility.
Joining Kucinski as the core of the "band" are drummer/co-producer Ivan Justofin and bassist/vocalist Joe Whalen. A further group of diverse musicians were enlisted to perform various musical parts throughout the album, which greatly adds to the sonic diversity of the album itself. As the album's liner notes state; "Vessel is not somuch a traditional 'band' but a collection of individuals from many different bands and walks of life…" While all the songs on the album are consistantly forged from the believer's point of view, there is a good variety of situational lyrics and an even greater variety of musical genres and styles. These range from harder-edged pop/rock to folk, blues, jazz, funk, and theatrical arrangements.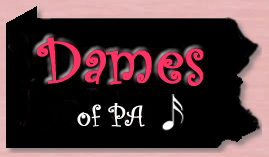 At the CD relese party this past Sunday (9/18), Kucinski gave a brief explanation of each song on the album, as well as the role(s) that each of the fourteen musicians played in putting this album together. He also gave a brief background on how the album came together, stating that the original inspiration for this project came from a California retreat called Band of Brothers, after which Kucinski entered into a prolific writing period, penning the bulk of songs on The Battle Begins. He also noted his lofty goal of creating a new genre with this album called "Epic Christian Pop Rock". Read More…