Jay Santos
Rich Kossuth
Cornelius Goodwin
Kevin Reilly
Dirk Yahraes
Andrew Collingsworth
Jill Trapane
Michaelina Trapane
Bobbie Kucinski
Tanisha Redding
Mallory Shaw
Larissa Lycholaj
Hannah Levine
Frank Gruden
Kyle Segarra
Christine Barnes
Kelsey Barnes
Established in 2002 from a vision cast to Lenny, Rich and Jay from George Houseknecht.  It was George's passion that got the band started on this unlikely journey, in the midst of many already hectic lives.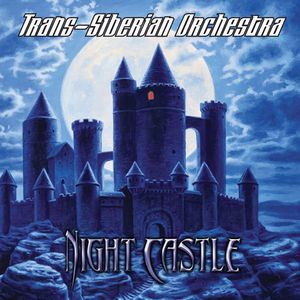 For 8 years it was almost 100% Trans-Siberian Orchestra. The last 3 years, they started adding their own spice, personality, and fun to the mix, and last year, with internationally selling original CD release, Miracle on Rock Street, it's over 1/3 completely original Christmas and classical  interpretations. This band's bold plans include evolving to their own brand and becoming the 3rd band in a world of only 2 big dedicated holiday touring acts – Trans-Siberian Orchestra and Mannheim Steamroller.
"Miracle is truly aptly named, as it was a miracle with all the adversity that faced us, studio changes, and personnel conflicts that happened during the entire writing and recording process.  The fact that it was release exactly when planned proved God had his hand on this band and showed us all a Christmas miracle, from our journey's beginning at Rock Street."
Jason Santos wrote and arranged the majority of the songs, while guitarist Kevin Reilly added his original style to several holiday classics as well. Ultimately it was the entire band of 18, along with producer Ivan Martin Justofin, that added each's own spice and personality to truly make the songs one of kind.  The album was topped off with producing and engineering from award winning producers Dennis D'Amico, and Jason Corsaro, who also worked with the Rolling Stones, Madonna, Peter Gabriel, Mariah Carey, and a host of other superstars.
Stage Production of this magnitude- separate trucks for both lighting and sound, would not have been possible every year if it weren't for Rock Street Music, under the family ownership of Rich Kossuth, the band's drummer.
The loyal and dedicated 8 person road-crew set up all day in a different city daily to make this show the quality it is. Heading up that team is head of sound engineering- Gene Smith, and lighting director Tommy Abod, who haven't missed a single gig in soon to be 10 years of touring!
There are 18 performers than come in from all over the northeast to meet up at every gig- which averages about 20 cities within a 30 day window every year.
Working on the 2011 schedule and rehearsals now, as well as more originals flowing out for another album already on the horizon.