Beginning as only a 3 piece band 10 years ago for only only one  gig- the MGM GRAND in Las Vegas- ONS evolved into something bigger than any of them would've ever imagined! With members from coast to coast- California, Mass, PA, and, Arizona, One Night Stand went from literally a Vegas one night stand to now TAKING a one night stand against cancer, raising money through concerts throughout the United States for the Fullness of Life Foundation, including the LA CONVENTION CENTER.   The foundation's founder and ONS lead singer Sandy Yozipovic has coordinated the events to  help save children's lives by raising money for their treatments with the Envita Center in Scottsdale, AZ – a place where Sandy, a stage 4 cancer survivor, was treated and life saved.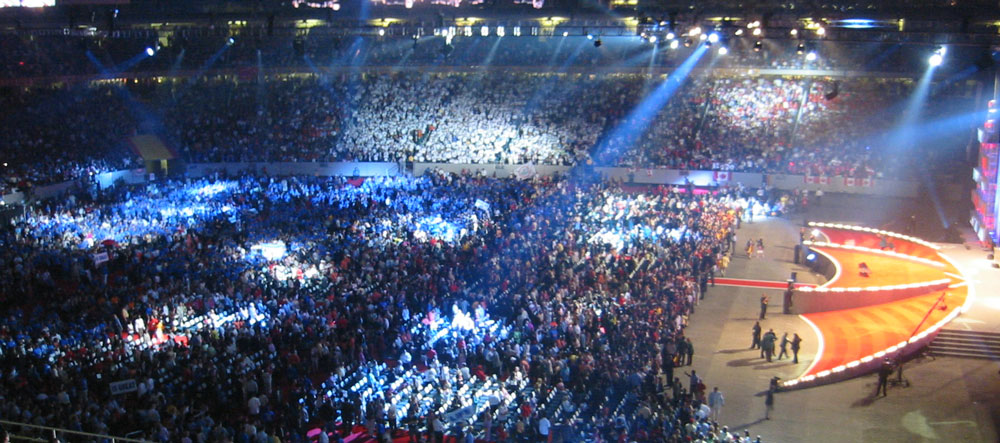 Also serving as Primerica's house band for all Vice President retreats held 2x/yr at the Chateau Elan in Georgia, ONS was given the highest honor for any performer: playing to a over 50,000 people in the  GEORGIA DOME, twice the past several years for Primerica's convention.
"It is indescribable the feeling of playing the Dome!  Its like living the dream of every single human being who picks up an instrument to visualize playing in an arena like that. The nerves, the 6 months leading up to it, the anticipation backstage, especially right before you cross the line when the entire dome goes dark, the roar of the crowd builds, and the lights hit you, and one guitar chord echoes throughout the dome, crowd swells into a echoing roar- wow! We all still get the chills thinking about it."
Amazing friendships, the greatest people, and magic moments happen every-time they are all together, even though its only 2-3x per year.
Jason Santos- PA (co founder of 12/24)
Shane Perry- CA
Mark Yozipovic- AZ
Sandy Yozipovic- AZ
Joe Whalen- PA (co founder of ONS)
Rich Kossuth- PA (co founder of 12/24)
Dan Defeo- Mass.
Mark Younger- CA